Gentle Chiropractic Care
For the Whole Family
Chiropractor Redlands CA
Our chiropractors in Redlands and the surrounding area welcome you to Ray Chiropractic. Ray Chiropractic is built on establishing the right care that is needed for our patients, to maintain a healthy, fully aligned foundation, starting with your spine, which can directly impact your central nervous system.
Ray Chiropractic is highly trained and certified in all methods that are used in, in-patient care and requires the same level of experience and commitment from all members of our wellness team. The methods used at Ray Chiropractic are highly effective techniques of adjustment that is very gentle and subtle approach to correcting subluxation (Misalignment of the vertebrae that is putting pressure on the nerve), with little force as possible.
Depending on which nerves are involved a subluxation can aggravate everything from neck pain to headaches, sciatica, shortness of breath and even digestive problems. At Ray Chiropractic, you can trust us to provide the best care that is needed to deliver and facilitate your optimal health and well-being.
What Sets Our Chiropractic Clinic Apart
At Ray Chiropractic, our goal is to create an honest family-friendly environment along with the highest quality of care, education, and coaching to all of our patients. Compare to many other offices, our office provides the safest, non-invasive, and non-surgical treatment with spinal decompression therapy that has a high success rate of helping patients with herniated disc, sciatica, and bulging disc. At Ray Chiropractic, you can trust us to provide gentle care for the whole family, from newborn to geriatric.
In House Massage Therapy
Not only do we provide spinal decompression therapy at Ray Chiropractic, we also have a massage therapist. Erik Morales has been serving the city of Redlands for over 15 years. Erik specializes in a technique called Myoskeletal Alignment Technique. The goal for Myoskeletal Alignment Technique is to bring the most advanced therapeutic strategies to relieve and correct patterns in the body that lead to pain and soft tissue deterioration.
WHY I BECAME A CHIROPRACTOR IN REDLANDS
I decided to become a chiropractor in Redlands because Redlands strives for optimal health and wellness through healthy living and medicinal practices.
Redlands is a friendly community-centered with beautiful historic old town, easy access to hiking, biking trails and stunning views of nature.
HOW TO FIND US
The office is conveniently located on Industrial Park Avenue and Tri City Center Drive. We are located in the same plaza as Burlington and across from Big Lots and See's Candies.
Some of the Chiropractic Techniques We Use:
Diversified Technique
Activator Technique Adjustment * ProAdjustor
Gonstead
Sacro-Occipital Techniques (SOT)
Extremity Adjustment
Spinal Decompression Therapy
Massage Therapist
Conditions We Help
Our wellness team of experts at Ray Chiropractic treats some of the following conditions or more so we can help you find long-term relief.
Tension Headaches
Migraines
Vertigo
Tinnitus (Ringing in the Ear)
Boost Immune System
Temporomandibular Joint (TMJ)
Numbness or Tingling in the Arm, Hand or Fingers
Numbness or Tingling in the Thigh, Leg or Feet
Carpal Tunnel Syndrome
Neck Pain
Back Pain
Sciatica
Pinched Nerves
Shoulder Pain (Frozen Shoulder)
Arm Pain
Elbow Pain (Golfer's elbow or Tennis elbow)
Wrist Pain
Hip/Pelvic Pain
Knee Pain
Foot Pain (Plantar Fasciitis)
Ankle Pain (Sprained Ankle)
Arthritis
Herniated Disc
Bulging Disc
Degenerative Joints in the Spine
Disc Injuries
Pregnancy with Low Back Pain
Abnormal Stress
Whiplash
Torticollis
Tendonitis
Fibromyalgia
Lack of Sleep
Lack of Energy
Fatigue
Allergy
Sinus
Asthma
Digestive Problems
Respiratory
Auto Accidents
Sports Injuries
Newborn, Infants and Children
Specialize in Scoliosis and Disc Rehab
AND Many More...
Common Chiropractic Misconceptions
Many people have a misconception of chiropractors that we only treat neck and back pain. Chiropractors do more than just treat your neck and back pain. We also treat headaches, musculoskeletal system injuries; involving ligaments, joints and muscles, the nervous system, shoulders, arms, hands, knees, feet, ankles, and many more. With a well-trained and skilled chiropractic adjustment, it improves flexibility, range of motion, balance, and coordination, reduces muscle spasm, nerve irritation, inflammation, and pain and discomfort, while enabling the body's innate ability to heal itself!
SCHEDULE TODAY!
If you live in Redlands and want to feel healthy and pain free but suffering from headaches, neck and low back pain, or any conditions that are listed on our website, our chiropractor can help you! At Ray Chiropractic, you can trust us to offer the highest quality of care, education and coaching to all of our patients.
Call our office to make an appointment, our very friendly staffs at Ray Chiropractic will be more than happy to schedule an appointment for you. We are looking forward to working with you! Here's for your health!
HOW TO CHOOSE A Redlands CHIROPRACTOR
The following pointers can be useful in helping you find the best chiropractor for you in Redlands. Often times when people are looking for chiropractor in Redlands, they simply go straight to Google and choose the first result they see.
However, a chiropractor who is coming up first in a Google search should not automatically become your first choice for care. Consider the following steps to find the best chiropractor for you.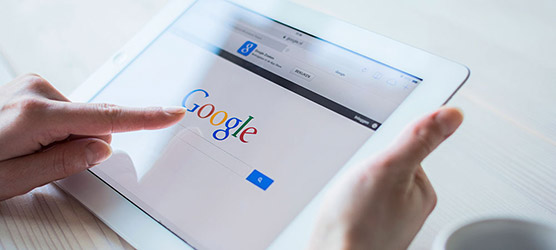 Time Needed: 5 minutes
Total Cost: USD 0.00
THE 4 SIMPLE STEPS TO CHOOSING A Redlands CHIROPRACTOR
Step 1: Start a Google Search
First, enter any of the options below in the search bar:
Chiropractor Redlands
Chiropractor 92374
Chiropractor near me
Best chiropractor in Redlands

Step 2: Check Out Their Website
The top Redlands chiropractors put just as much thought into their site as they do in their overall practice. In looking over their website, you should get a sense if they might be the best chiropractor for you.

Step 3: Read Their Reviews
Find the Google Business Page of a chiropractic office you are considering for care. It's one thing for a doctor to claim they can help, it's another to see patients leave their happy reviews providing proof.

Step 4: Call The Office
After getting a general overview of what the clinic offers, call the the office to see if they match the messaging that their site and Google My Business have portrayed. After a brief talk with the office, you will find out if they are the the right fit for your health goals.